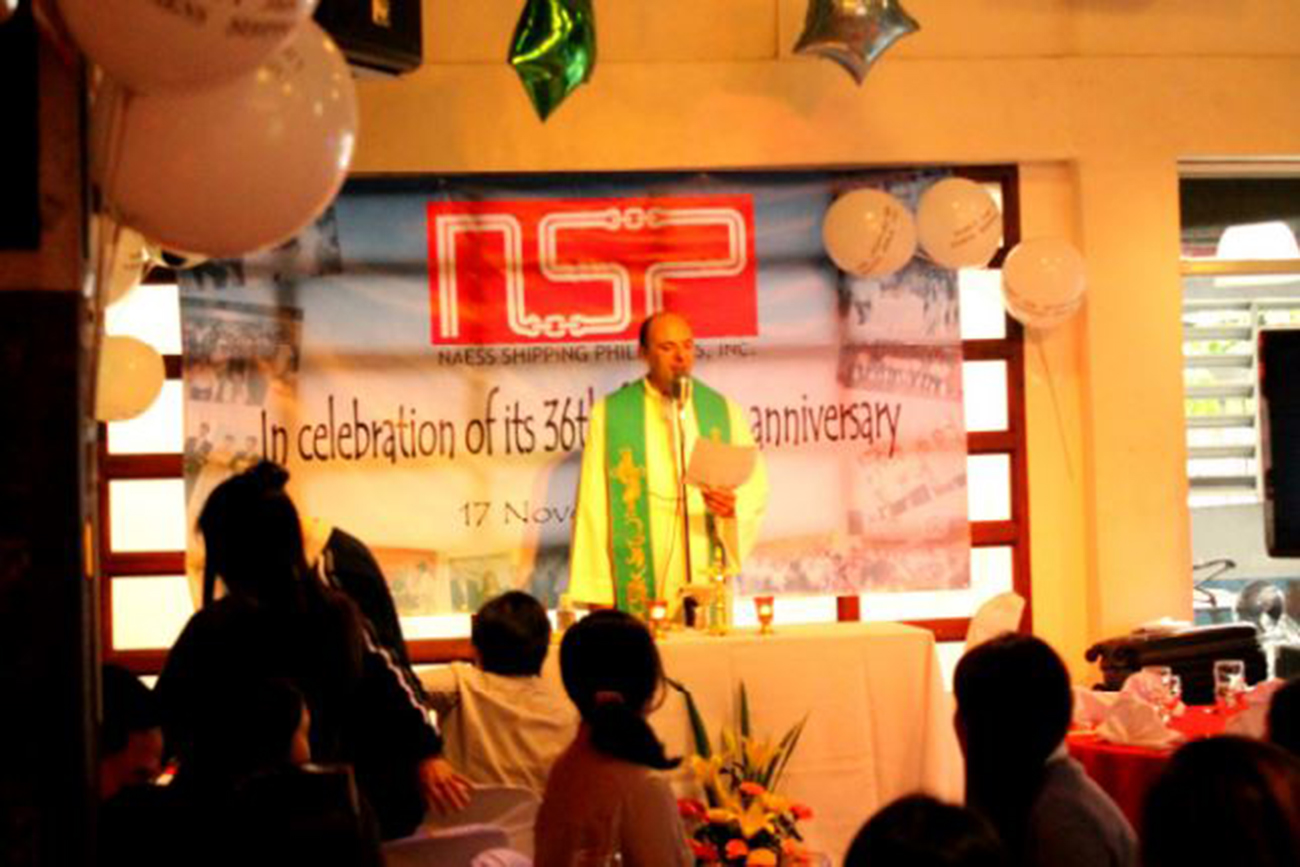 NSPI's 36th Anniversary
Last November 17, 2016, NAESS Shipping Philippines Inc. celebrated it's 36th anniversary and awarding some
of the loyal / outstanding employees in the company.
The celebration begun with a mass presided by Father Paolo Pirlo and then followed by an opening speech by
the company's President / CEO Pedro Miguel F. Oca.
This year, 3 employees of NAESS have been given an award of loyalty.
Namely : Ms. Miriam D. Jallorina – (30 yrs. in service), Ms. Maricel P. Tuscano – (15 yrs. in service) and Ms.
Janet S. Andrada – (15 yrs. in service).
After the official ceremonies, the celebration continued with a sumptuous lunch and all have enjoyed the program.
The anniversary didn't just commemorate the company's success but
also the people behind it – those who have made a significant contribution towards NAESS' development and
growth, facilitating improvement in strengthening the company's reputation and accomplishments.